1656 Cage Chest Teddy w/Garters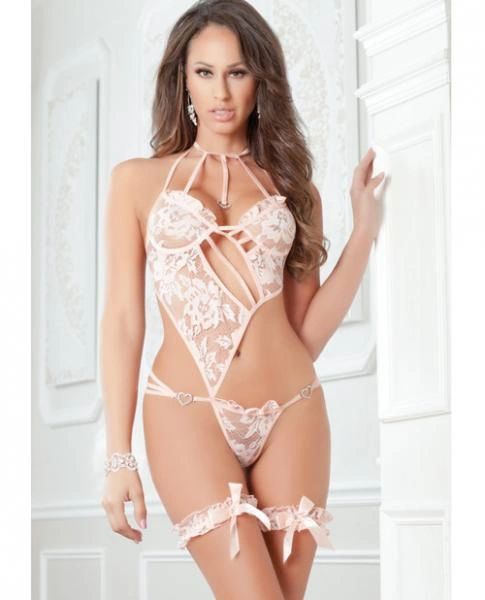 Cage chest gets sexy with a diamante heart charm, while wired cups, delicate floral lace and strappy open cuts get irresistibly connected to one side of the lace thong with heart charm details. Includes garters from G World.

Ladies one size fits most. Bust 30 inches to 36 inches. A to C cups. Weight 110 pounds to 165 pounds. Waist 24 inches to 29 inches. Hips 34 inches to 39 inches. Sizes 0 to 10.