2066 Crotchless Thong with Pearls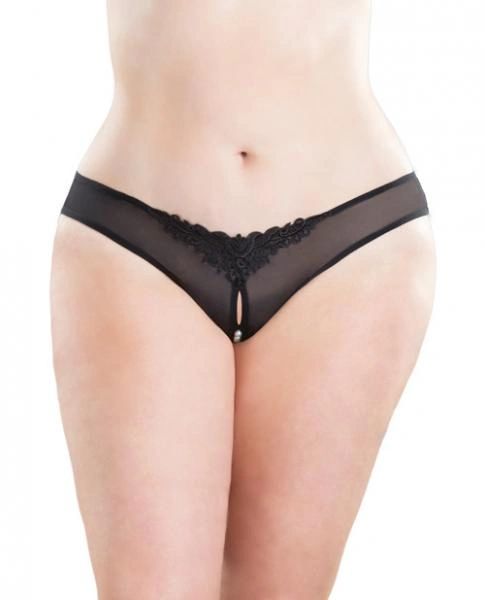 The crotchless pearl thong features an open crotch, lace front detail and pearl strand. Fabric 90% Polyester, 10% Spandex. 
Ladies plus sizes 1X/2X. Waist 32 inches to 40 inches. Hips 42 inches to 50 inches. 

Ladies plus sizes 3X/4X. Waist 40 inches to 48 inches. Hips 50 inches to 58 inches.