4554 Fetish Fantasy Elite Silicone Beaded Panty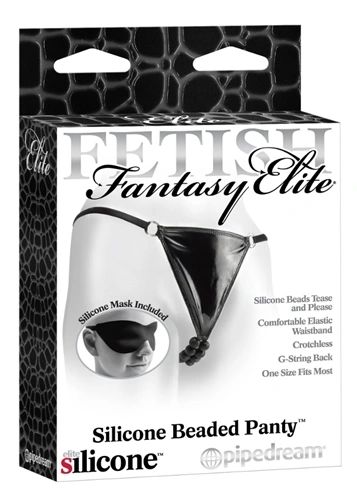 With the incredible Silicone beaded panties you can give and receive pleasure without ever having to take your clothes off. These stylish vinyl panties feature a ring of silicone beads that surround the crotchless opening and act as rolling massager for your boy toy. With each passionate thrust the soft silicone beads spin and rotate against penis creating an amazingly tight massage on your partners pleasure rod each moment of intercourse. 
Item is not in its original packaging.  Repackaged but not used.