E5202 1.5 oz. Tasty Twist Lickable Body Icing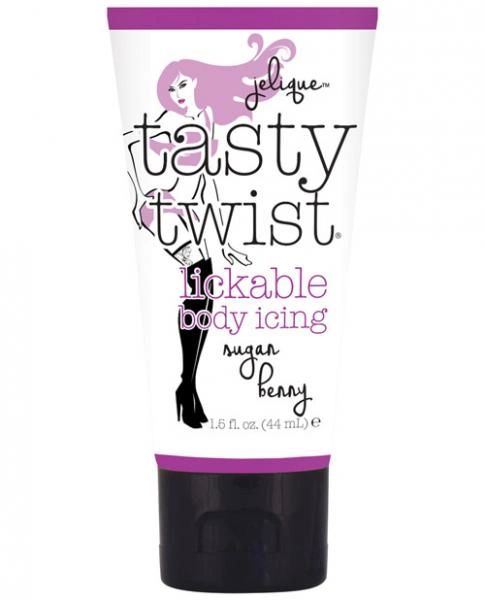 Tasty Twist is an edible oral-gasm enhancer that will tickle more than just your taste buds! Simply apply this cream liberally to the clitoris, penis, or even your partners nipples for a tingly delight to enhance your partners pleasure and stimulation that just begs to be licked off. Unisex fragrance pleasing to both sexes.

Ingredients: Water, Mineral Oil, Cetyl Alcohol, Glyceryl Sterate, Flavor, Organic Aloe Barbadensis Leaf Juice, Isopropyl Myristate, Carbomer, Sucralose, Triethanolamine, Sodium Lauryl Sulfate, Disodium EDTA, Phenoxyethanol, Ethylhexylglycerin. Directions: spread on body for yummy, lickable sex play.