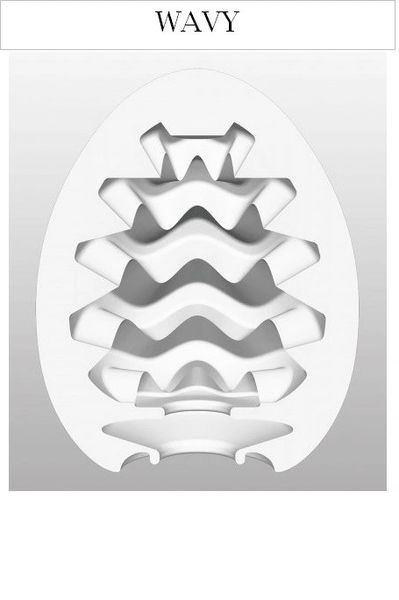 Different Strokes from Different Yolks! The TENGA EGG Series may look small, but their super-stretchable material can fit men of all sizes! The external designs of each EGG reflect the internal details within them.

Waves of Stimulation! Multiple layers of large, flexible, wavy ribs deliver wave after wave of ecstasy-inducing sensations!

Silky smooth satisfaction! Delicately intertwined ribs glide over you, with a caress comparable to the finest of silken cloths.

Spider the pleasure trap! The interior webs grid-like details provide extra adherence and a vivid, 360 degree sensation!

Twister spiral of sensations! A whirlwind of pleasure squeezes you all over for a rippling corkscrew effect that will drive you wild!