FTR518 Mia Lace Hood Jumpsuit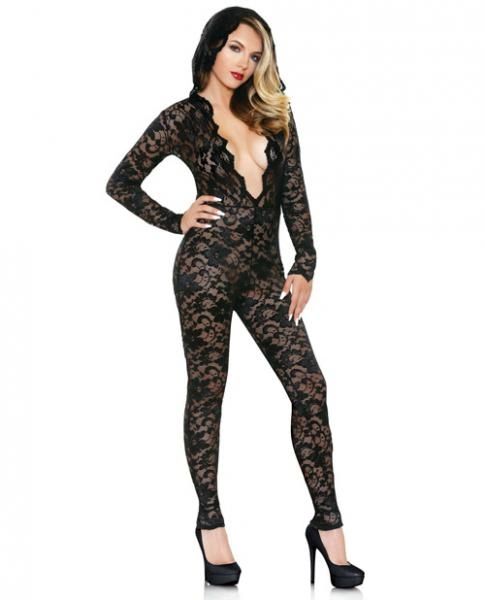 Stretch floral lace jumpsuit with hood. Features A plunge neck, scalloped lace edges, stretch floral lace, and attached hood. Made from 90 percent nylon and 10 percent spandex.

Color Black.
Ladies sizes small to medium. Sizes 2 through 6. Bust 32 inches to 34 inches. Hips 34 inches to 36 inches.

Ladies sizes medium and large. Sizes 8 through 12. Bust 36 inches to 38 inches. Hips 38 inches to 41 inches.