L118 8oz Clear Pornhub Luvrub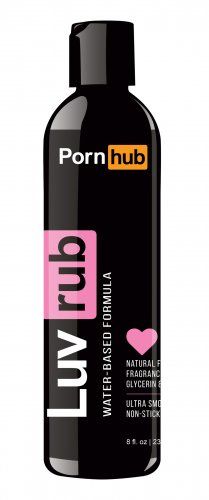 The natural ingredients allow for smooth, silky penetration that will not feel sticky or tacky. Use it with all your favorite toys, including your silicone accessories! Use Luvrub to let loose and bring your fantasies to life. Doggy style, reverse cowgirl, or that one position you guys saw on Pornhub the other night… there is nothing stopping you from showing your partner what you are made of!
Luvrub contains no parabens, making it perfect for anyone with sensitivity to other lubricants. The water-based formula is FDA 510k approved and cleans up easily, never staining your clothes or sheets, so feel free to get wet and wild! Everyone knows, the best sex makes the most mess!