S1554 Saucy Schoolgirl Costume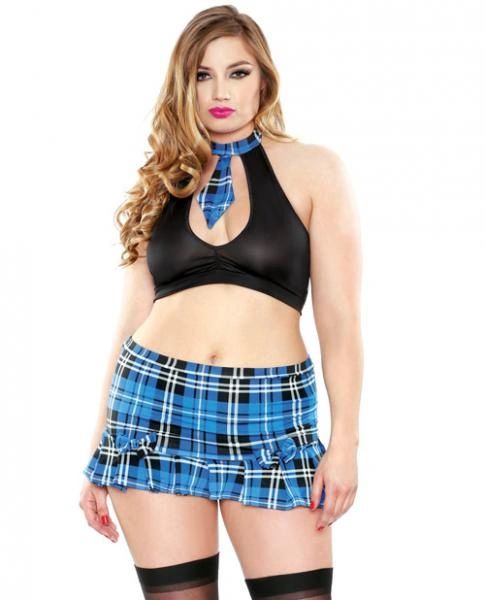 Blue plaid high waist skirt with matching keyhole front top with tie, and g-string panties.

Please note costume is shown with thigh high stockings, not included.

Ladies sizes 1X to 2X. Dress sizes 14-18. Bust 40 inches to 46 inches. Hips 44 inches to 49 inches.

Ladies sizes 3X/4X. Dress sizes  18 to 22. Bust 44 inches to 49 inches. Hips 49 inches to 52 inches