D655 Blue Y Strap Neckline Relaxed Long Dress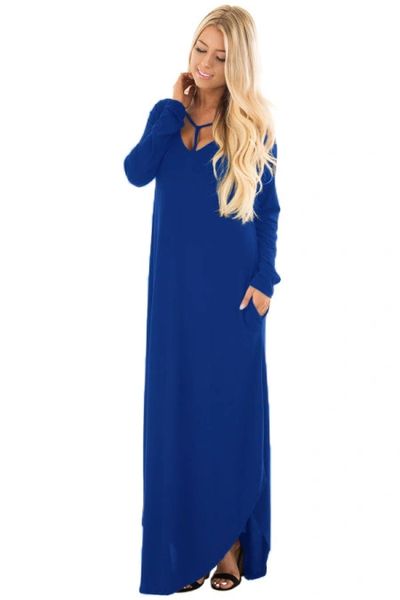 Stay comfy and casual in this soft knit t jersey maxi dress.
Dress has a comfortable loose fit, with round neckline and Y strap detail.
Slim fitted long sleeves and stylish round hemline.
This simple but fashion design is great for lounging, zoom meetings or a quick run to the store. 
Dress is very crinkled due to storage but assume this will change upon washing and drying